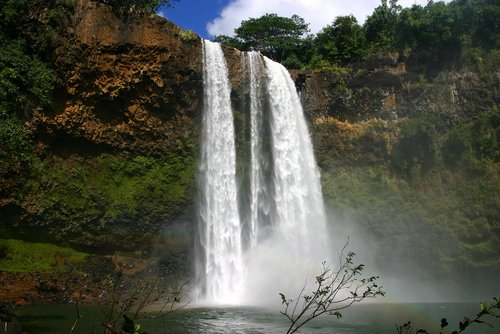 My husband and I haven't vacationed together in nearly 2.5 years thanks to the recession, moving to North Carolina, and starting a new job (him) and launching a new career (me). Flying off to the Caribbean for a few weeks isn't an option for us, right now.
Many of you are in the same boat. You're foregoing vacations, this year, and opting to stay at home and attack piles of crap in your garage and basement. Thanks to the recession, you are saving money, vacationing locally, and finally donating that big pile of old clothes to the Goodwill. I've seen some of your pictures on Facebook. Many of you are working in your yards, staining the deck, and changing the brakes on your wife's car.
We're all living the American dream, aren't we?
Since it's Friday, I want you to dream & reminisce. Tell me about your best vacation of all time. Where did you go? Who was with you? Would you go back there, again? Do you have a dream vacation you're waiting to take? I want to hear all about it, and if  you can link to pictures and websites, even better.
My dream vacation? Back to Maui, where I honeymooned, but I would like to spend some time on the Hana side of the island. Lush tropical rainforests. Gentle ocean breezes. Bring me a Mai Tai, too.