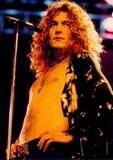 I stumbled upon the British, human resources 'leadership guru' that is Peter Cook via Flip Chart Fairy Tales.
Who the hell is Peter Cook, this self-described leadership guru? I just don't know. I can't find much on him, which makes me think that this is all a lark.
Peter Cook calls himself the thinking man's David Brent, and there's so much that is awesome and insane with that kind of statement. I just don't know where to begin.
Do you know anyone who would ever say, "I've been described as the thinking man's David Brent?" For reals?
What do you think? Is this for real, or is this the best punk rock, guerrilla, Human Resources video that you've ever seen?
[youtube youtube.com
I am in heaven. I just can't believe that this is real. Then I watched Peter Cook's HR training video on how to be all rock 'n' roll in your Human Resources department here.
Holy shit, I think this is real.
My favorite is the discussion on the jazz model.
I like when he asks people, "Are you a jazzer, a rock 'n' roller, or an orchestra conductor?"
Christ.
Oh my god, thank you Flip Chart Fairy Tales for such a great find!