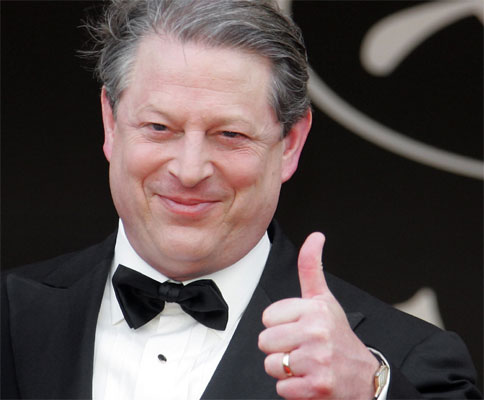 Yesterday was Earth Day, and I received about 200 email messages from businesses that urged me to 'go green'.
I don't know about you, but I only take my environmental advice from multinational conglomerates who create tax havens in the Cayman Islands and outsource their manufacturing needs to juntas in Burma and The Northern Mariana Islands.
The most obnoxious email messages on Earth Day were the ones that wanted to educate me — as if going green would somehow improve my life. Take, for example, this email from Blue Cross Blue Shield of New Jersey.
Go Green! Enroll in Horizon BCBSNJ's Paperless EOB option today.
So let me just say a couple of things. I haven't belonged to BCBS NJ since 2003, which makes me question BCBS's member database, let alone their ability to deliver electronic information. Furthermore, I would be happy to receive my explanation of benefits via email in a PDF format — but let's not pretend that you're doing me a favor. This has nothing to do with the environment and everything to do with trying to reduce costs related to paper, processing, and postage.
So if BCBS wants you to 'go green' and enroll in the paperless EOB option, ask them for something in return. Suggest a quid pro quo. You want me to save you some money? Show me some love.
Reduce my copayments.
Improve your customer service.
Give me a Macy's gift card.
Hey, whatever.
I am all for reducing costs and implementing smart electronic medical billing systems, but we will address climate change through smart legislation and business regulations — not through stupid email messages urging me to go green.
Go green? Go f — yourself.