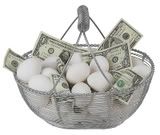 Dear Laurie,
Do HR people look at other HR people's salaries?
~ Curious
*
Dude,
I once had the SVP of Human Resources invite me to look at his salary in Peoplesoft (our HRIS system). He said, "You have full access to compensation data for the entire organization. Look at it. Get pissed off. Then get over it or quit."
So I totally looked, of course, and I did get pissed off. My immediate boss earned $40,000 more than I made, and I felt like a stupid chump for not being more aggressive during salary negotiations.
I haven't made that mistake again.
Human Resources professionals are petty, gossipy, and somewhat insecure. Just like you, except we have access to compensation data. Makes us dangerous and arrogant, to boot.
Love,
Laurie