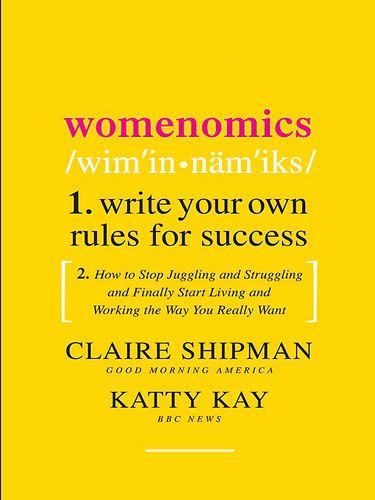 I just finished Womenomics, written by Claire Shipman and Katty Kay. The book discusses power, success and balance for working women in America—and the authors give practical advice on how women can cultivate their power and achieve balance & success in their own careers.
It's just plain luck on my part that I finished this book when I did because Ms. Shipman will be moderating a keynote discussion with Jack Welch at SHRM 2009. Her presence as the moderator—and not a speaker in her own right—reminds me that strong, successful, and wealthy businessmen in Corporate America are supported by equally strong & smart women who rarely seem to make it to the top.
You can visit the Womenomics website here, read the Womenomics blog on True/Slant, or read an interesting post by work/life balance consultant and blogger Leanne Chase. To summarize her post, she thinks the book got it wrong.
I think Womenomics is worth reading and discussing with the men and women in your life, so I'd like to give away a copy.
Can you tell me about an unsung female hero you have in your own life?
Who worked really hard and struggled to achieve balance and success?
Why do you admire this woman?
Leave a comment and I'll pick a winner on Sunday night.
[EDITOR'S NOTE: JACKBUILT IS THE WINNER. WHOO HOO!]